CEO Talk ft. Cyril Leeder Recap
The CEO Talk Series, co-hosted with the Ottawa Business Journal (OBJ), provides a chance to tap into considerable expertise from world-class business leaders, hear about lessons learned, best practices, and to better understand the opportunities they see in the future.
Michael Curran, Publisher of OBJ, kicked off the evening by welcoming business and community to the event at Kinaxis' global headquarters. Michael was joined by his co-host Sueling Ching, President and CEO of OBOT, for an engaging fireside chat with the night's special guest Cyril Leeder, President and CEO of the Ottawa Senators.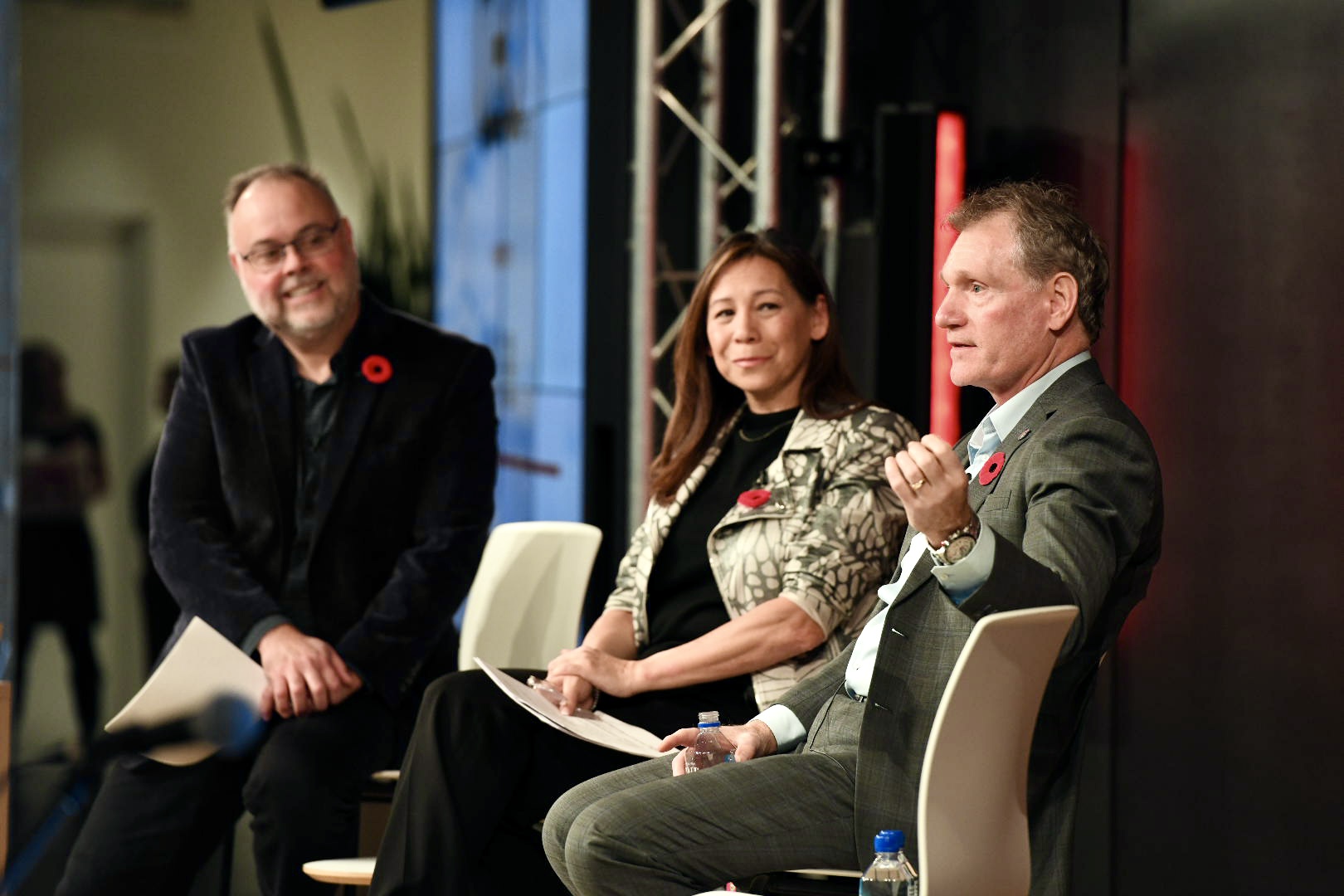 When asked about what motivated him to return to the organization after a five-year hiatus, Cyril joked about how he was fired the first time around. "What brought me back was, and I can say this with 100 per cent confidence, I really believe in Michael Andlauer and the ownership team. I'm convinced that he's going to bring a Stanley Cup to Ottawa. Over the last year I've gotten to know him, what drives him and what pushes him as a CEO and owner. Hockey is his passion, he wants to win. He's doing everything for the right reasons."
During his first time with the club his plan was three stages, get the franchise, build the arena, and win a Stanley cup. They finished two out of the three. "Really you're not finished until you win the cup. It's important to me and everyone who's working there. It's not just a job, we really care about the city and delivering on that."
When asked about community and fan engagement he said, "You can't over emphasize how important engagement with the community is. I was here in the late 90s - early 2000s when we had one of the best teams in the league. The whole city was behind that team. It feels like we're getting there again. Daniel Alfredsson is back working with the club, and I said to him 'Hey Daniel doesn't this feel like the late 90s again with all this excitement around the team?' He said, 'No this team is way more talented than we were.'"
Cyril went on to talk about the business side of hockey saying, "Our business plan is to grow the business side of things, enhance the customer experience, we've got an arena roadmap, and to really re-engage the community. We know there's some work to do there at all levels." He continued, "Our game plan for you is that we're going to put the best product on the ice. I know there are going to be days where you don't think that, I know there's been a few of those lately. But we are committed to that. We're going to give you a world class experience at the arena and we're going to do a lot of good work in the community along the way."
The idea of a new arena has been a hot topic with several suggestions for its new location being tossed around. "We've got some options that we need to sort through. Most of the NHL teams have switched to downtown arenas, there's only Ottawa and Calgary left with suburban arenas. I think eventually the club will be downtown," said Cyril. He then joked about how the conversation was taking place in Kanata about three blocks away from the current home of the Senators. Cyril finished by saying, "When we built the arena here in 1996 it was the right decision. We didn't have the infrastructure and the city wasn't ready for a downtown arena. I think it is now and I think we need it."
John Sicard, President and CEO of Kinaxis was then invited on stage to join the conversation.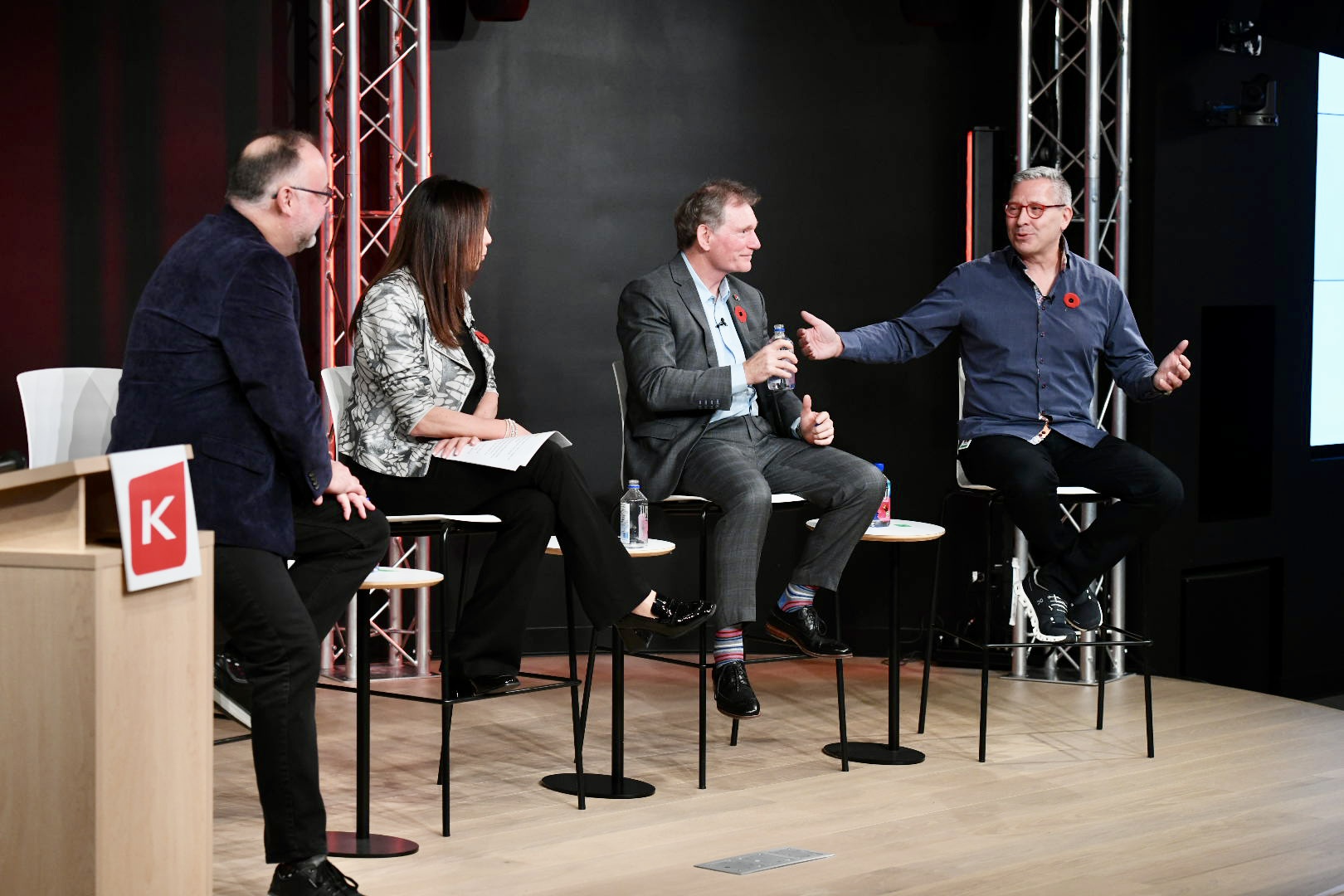 As the away game helmet sponsor, John remarked on the importance of supporting the team, "We have this world class team in our city, and we share a lot of common philosophies about community, caring for the city we're in, and highlighting Ottawa as a world class city for talent. It was a natural and easy decision. It's a great partnership. We recognize that it takes work, it doesn't just happen by accident. If you want to shine a light on a city like this, you have to create the light." He continued, "Having a team like the Ottawa Senators puts us on the world stage. Sports, arts, they're part of culture and culture is an important element of a city."
Sueling expanded on that idea saying, "Lifestyle is the main draw for talent, for entrepreneurs, for business investment, and sports, entertainment, live music, all of those things create the city that we love, and we can use those as leverage to continue to grow."
Live music and the arts are vital to creating a thriving city, a great sports team is also part of that culture. "This is an iconic place to live. There is so much to love about where we are. Our job is to make this city the greatest in Canada. I think of the Ottawa Senators as a flagpole we can all rally around. Win or lose we support our team."
To close the event, Sueling provided an update from OBOT including a reminder of the upcoming events happening. For more information about the upcoming Best Ottawa Business Awards, Ottawa's Economic Outlook, and the final Mayor's Breakfast of the year, please click here.
A special thank you to our event partners for making it possible to bring our business leaders together!