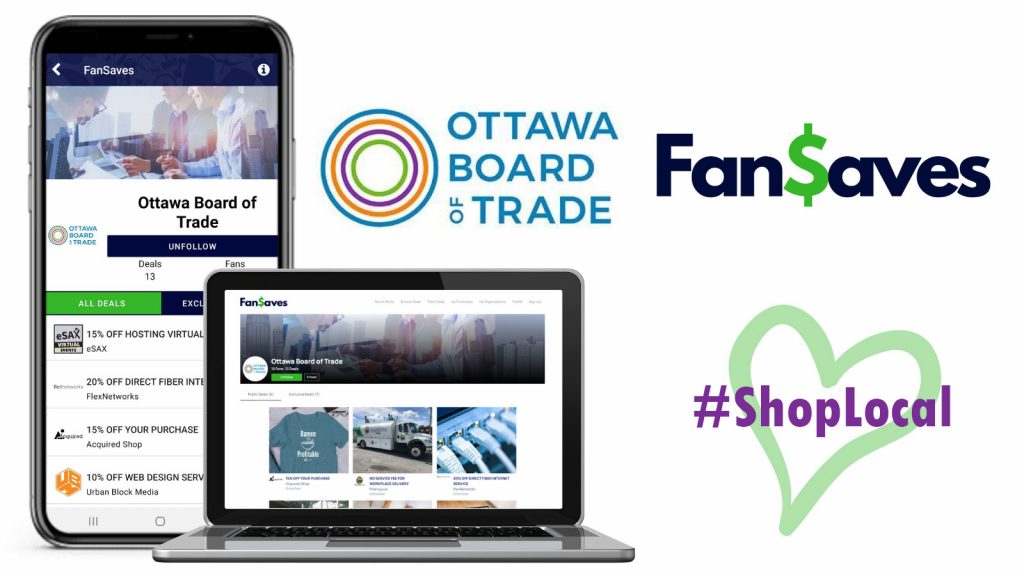 Are you a FAN of supporting local businesses?
Our Member-to-Member Marketplace just got an upgrade!
Introducing … FanSaves for FANS of #ShopLocal
FanSaves is a free, easy-to-use mobile app that gives users discounts and deals from affiliated brands of their favourite local Boards of Trade, teams, schools, organizations, events, and more. The Ottawa Board of Trade has now partnered with FanSaves to take savings and support to a whole new level!
Learn more and sign up for FanSaves
FanSaves is award-winning
As an award-winning initiative already used in other cities across Canada and the U.S., FanSaves is now partnering with the Ottawa Board of Trade (OBoT), thanks to funding from the Federal and Ontario governments through Invest Ottawa and Digital Main Street. First launched in Eastern Ontario, FanSaves has been recognized for its technology and strong startup presence.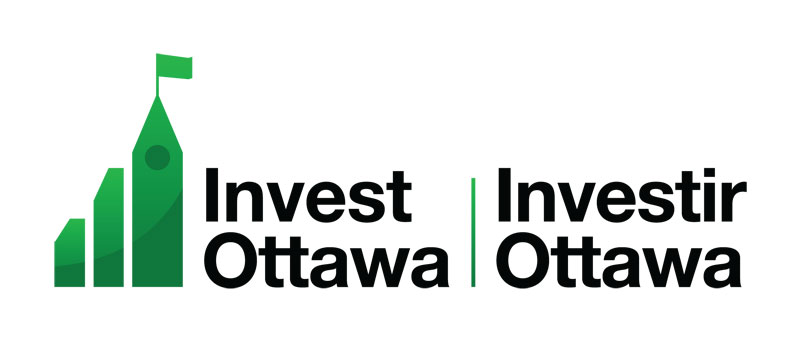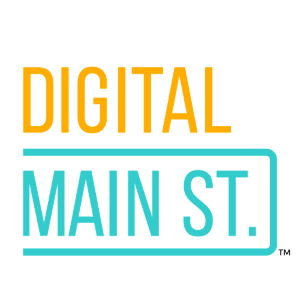 Track the buying patterns of your customers
Every time a deal is redeemed, it is tracked in a unique business dashboard. This enables you to track Return on Investment (ROI) as well as valuable analytics about your customers. Member deals can be changed at any time and the member can also control how often a patron can redeem the deal.
Learn more and sign up for FanSaves
Members receive exclusive deals
In addition to offering generic deals to members of the public, the great part about FanSaves is members of OBoT have the option to offer EXCLUSIVE DEALS TO OTHER MEMBERS! We'll make it easy for you to receive a unique code to unlock exclusive deals and give members and their employees full access to all available discounts. Flash deals for members add to the savings!
Learn more and sign up for FanSaves
Put savings right into the hands of consumers
It's easy to add your business to FanSaves. In a few simple steps, OBoT members can begin offering and promoting discounts and savings. Customers can download the app at any time to start saving on everyday purchases. OBoT will also be promoting this program extensively.
By participating, you are entering into an agreement with FanSaves Inc., and you will be working directly with them to offer any deal or discount for your business.  Neither FanSaves Inc. nor the Ottawa Board of Trade are responsible for providing any monetary value to any patron or businesses whatsoever. The deal provided is between the business, FanSaves Inc. and the patron. OBoT provides this as an optional platform, and are in no way liable.