Small Business Summit: The Real Lives of Entrepreneurs
Thank you for registering for the Small Business Summit on Thursday, October 22, 2020.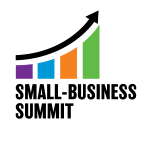 Small businesses are being challenged like never before. The onset of COVID-19 and the ensuing health measures that shut down much of the economy are pushing many entrepreneurs and managers to the brink. The Small Business Summit is intended as a lifeline to entrepreneurs who are struggling and a boost to companies who are looking to emerge from the pandemic stronger than ever. The summit will deal with real-life issues of entrepreneurs, including team resiliency, the shifting economic climate, digital transformation and mental health.
Come celebrate Small Business Week. Get informed, get inspired and grow your small business.
Below you will find links and passcodes to each session. Join in where you can!
09:00AM // Session 1: Unf*ck Your Books with Spencer Sheinin
As a business owner, you probably don't love the numbers aspect of your business. You likely started the business without a financial background and kinda ignored accounting early on, passing everything off to your bookkeeper. Why wouldn't you? Accounting sucks. It worked for a while but now you've grown and you're losing sleep over the numbers you need to manage. When financial literacy is ignored, a plateau is inevitable. This session is for those business owners who want to break from the vicious cycle of financial literacy cloudiness. Don't worry, it's not an accounting lesson! We'll strip it back to the bare bones of business owners' financial needs: walk away knowing how to evolve from financial frustration to totally dialed Insights Driven Accounting, setting the stage for the next round of growth.
Guest Speaker: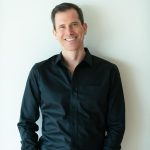 Spencer Sheinin
Founder & CEO
Shift Financial Insights
Spencer Sheinin has over 15 years as an entrepreneur combined with extensive financial experience as a CPA, CA and investment banker.
He is the Founder and CEO of Shift Financial Insights, providing ridiculously simple accounting and financial insights for business on the rise. Spencer has also owned businesses in manufacturing, construction, cold storage and Real Estate.
Spencer is an instructor for the Chartered Professional Accountants of B.C. and guest speaker at the University of British Columbia. He has been a (hyper) active member of Entrepreneur's Organization since 2005 and is currently the Finance Director of EO Canada.
Spencer is passionate about endurance sports and has completed several marathons, ultra-marathons (as far as 162 km), Iron man, distance cycling events, and most recently he completed his first marathon distance swim. Not surprisingly, both endurance sports and building a business require a ton of blood, sweat and tears.
10:00AM // Session 2: Forging the Way Forward: How Entrepreneurs Are Adapting to the Pandemic
Sponsored by BDC
In this unprecedented context, Canadian entrepreneurs have once again shown their courage and ability to adapt. This year for Small Business Week, BDC is taking the time to recognize their resilience, trying to understand what has changed for Canadian businesses and look to build for the future in these uncertain times. Join Pierre Cléroux, Vice President, Research and Chief Economist of BDC, for an overview of the economic situation and the outlook for the future. He will also present the results of a survey of 1,000 entrepreneurs and 2,000 consumers in Canada to better understand how this crisis is changing the habits of Canadians and what the country's entrepreneurs are doing to adapt and position themselves in this new context. Discover the five priorities of entrepreneurs in responding to COVID-19 as well as practical advice to successfully navigate this new business context.
Guest Speaker: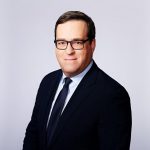 Pierre Cléroux
Vice-President, Research & Chief Economist
Business Development Bank of Canada
Pierre Cléroux was appointed Vice President, Research and Chief Economist in 2012. He is responsible for providing economic analyses and advice to the Senior Management Team, while helping interpret economic trends and their impact on businesses. His responsibilities also include all marketing and industry research activities.
Mr. Cléroux has more than 25 years of experience as an economist, mainly in the public sector. Before joining BDC, he worked for the government of Saudi Arabia as Vice President, Business Analysis in the National Industry Clusters Development Program. His role was to create program strategies, define sector policies and conduct financial and economic analyses of industrial projects.
Prior to that, Mr. Cléroux was the Quebec Assistant Deputy Minister for Economic Development, Innovation and Export Trade, responsible for the implementation of economic policies and programs to support small and medium-sized businesses and encourage entrepreneurship. He was also a strategic advisor for Montreal International, responsible for attracting foreign investment from India and the Middle East and developing international relationships and partnerships. He also worked for 12 years at the Canadian Federation of Independent Business in various roles, including economist and Quebec Vice President.
He holds a Bachelor of Arts and a Master's degree in Economics from Université Laval, and an MBA from MIT Sloan School of Management.
11:00AM // Session 3: Can We Talk? The Real Lives of Entrepreneurs
Serial entrepreneur and local media personality Mark Sutcliffe leads a "let's get real" discussion about the highs and lows of entrepreneurship. Keep your cameras on and join in the discussion. Mark will be joined by Small Business Summit co-chairs Karla Briones and Lee Underwood.
Moderator: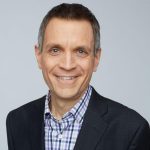 Mark Sutcliffe
A respected writer and broadcaster, Mark has been a prolific producer of content and a constructive force in public debate. He has hosted thousands of hours of talk-radio. He was a daily newspaper columnist with the Ottawa Citizen for more than 12 years and also served in senior management as executive editor. Mark has also been a regular presence on CPAC, Canada's Parliamentary channel, for more than 10 years and currently hosts the daily podcast CPAC Today in Politics and a daily national talk show during election campaigns.
11:30 AM // Session 4: Surviving and Thriving Through Digital Transformation
The COVID-19 pandemic has pressed fast forward on the need for small businesses to establish better digital platforms and processes. In this session, two of Ottawa's leading experts share actionable advice on how to jump start your company's digital transformation. Join us to discuss digital strategy and execution. This session includes interactive polls and Q&A to get your questions answered.
Guest Speakers: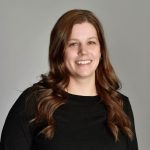 Vicki Iverson
Co-Founder & CTO
Iversoft
Vicki Iverson co-founded Iversoft in 2009 and has been at the technical lead of the company since inception. As Chief Technology Officer, Vicki and Matt bootstrapped the company from three people around a dining room table to the digital consultancy and technology partner Iversoft is today. Initially coding everything herself, producing a suite of mobile games and paving the way for a portfolio of over 200 mobile apps, Vicki has successfully led the company from its mobile app roots to a full-stack digital agency. Vicki's achievements have earned her OBJ's Forty Under 40, WCT's Entrepreneur of the Year, the W. J. Graham Medal in Computing and Innovation, and Women in IT Canada's CTO of the Year. She is an active mentor and speaker for people in technology and entrepreneurship, and has been involved with Microsoft's Youthspark, Technovation, and WCT's mentorship program. Follow Vicki on social to learn about her thoughts on the future of technology, leadership in business and technology, and to connect with her for speaking and business opportunities.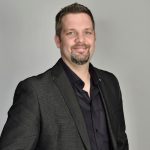 Matt Strentse
Co-Founder & CRO
Iversoft
Matt Strentse co-founded Iversoft in 2009, starting as the company's business lead and Chief Operating Officer. With a vision of harnessing technology to help companies reach new heights, Matt and Vicki bootstrapped the company from three people around a dining room table to the digital consultancy and technology partner Iversoft has become today. Matt stepped into the role of Chief Relationship Officer in 2019 to better support Iversoft's growth goals. He now champions the company's partnership program, focusing on scaling Iversoft by building strategic relationships across industry while staying true to his vision. Matt's commitment to the long-term growth of the company puts him at the forefront of Iversoft's expansion into new markets. Matt works and collaborates with customers and partners across North America, leaning into his background in R&D and engineering to help solve business challenges. Matt focuses in the areas of technology trends, the economics of digital innovation in business and the process for digital innovation. Connect with Matt to learn more about Iversoft's partnership program.
12:30PM // Session 5: Maintaining Mental Health During a Pandemic
Sponsored by RBC
Owning and operating a business typically brings a tremendous amount of stress. Managing a bottom line, leading employees and dealing with client demands. It's extremely challenging in the best circumstances, let alone a pandemic. The health and economic crisis is pushing entrepreneurs to the brink. Join Emily Deacon from the Royal Ottawa to learn about some simple techniques to maintain your mental health during these challenging times.
Guest Speaker: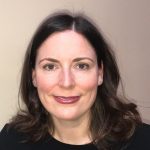 Emily Deacon
Director of Professional Practice, Allied Health
The Royal Ottawa Health Care Group
Emily Deacon is the Director of Professional Practice, Allied Health at the Royal Ottawa Health Care Group. She is a registered social worker with the Ontario College of Social Workers and Social Service Workers. She holds an Honour's degree from Queen's University and a Master of Social Work degree from Carleton University. Emily has been at the Royal for the past 17 years and has worked on the crisis team, adult day hospital and in the Geriatric program. She has extensive experience providing assessment and counselling services for adults and older adults with severe and persistent mental illness. Emily also has a great deal of experience working with young offenders and children at risk. She has facilitated a number of support and family support and education groups. Emily has presented on the topic of mental illness on CBC radio, at Carleton University, Algonquin College, and at a number of workshops, conferences and government departments.