The reopening of our economy is a complicated undertaking and one that we are all anxious to see happen in the most safe and sustainable way. In Ottawa, we have done a great job of flattening the curve and reducing the risk of transmission. And now we must remain COVID WISE.
Do the basics; wash hands frequently and avoid touching your face.
Maintain physical distancing and adhere to store policies and directions
Wear a mask in public to reduce the risk of transmission and inspire confidence in others
Be kind and patient with business staff and other customers - this is not business as usual and we are in it together
Buy local - many of our friends and neighbours have been struggling as business owners, support them
It has been a long thirteen weeks but we will enter Stage 2 of the Ontario Reopening Framework on June 12, 2020. The Ottawa Board of Trade is working to support our businesses and community with a safe reopening by continuing to advocate at all levels of government and partner with key stakeholders, business and community leaders on tactical programs to get business ready to rebound and thrive.
Reopening Programs and Support
Business Reopening Workshops
The Ottawa Board of Trade has partnered with Ottawa Public Health,  the Ottawa Coalition of Business Improvement Areas and the City of Ottawa to bring you the Business Reopening Workshops.
This series of interactive workshops is divided by business sector.  Each workshop provides sector specific considerations for a safer reopening, addressing topics such as health and safety guidelines, planning for physical distancing, use of cloth masks and industry specific issues. Workshop recordings can be found here with in 48 hours of recording.
Launching the #OttawaNEXT portal is the latest in a succession of Ottawa Board of Trade (OBoT) initiatives designed to remove barriers for local businesses. If you are tired of information overload about COVID-19, economic recovery strategies, and what support is available to you and your business, #OttawaNEXT keeps it simple!
Every business in Ottawa has been impacted by COVID-19 - some more than others. We are all trying to figure out what the new world will look like and how to seize new opportunities.
No one company or organization has all the answers, but we believe that, collectively, we can find the answers together. The challenge is accessing that collective knowledge and creativity.
Peer mentoring groups have been around for well over a century and have proven themselves to be a highly effective way to solve problems and create new opportunities. Most forward-thinking leaders have been involved with these sorts of groups in some form or another.
The Ottawa Board of Trade has launched a city-wide peer mentoring movement. Any business in Ottawa that would like to be part of a Business Peer Group is invited to apply and be included in a group that matches your needs and business objectives.  Applications for the second cohort will be opened soon. Stronger together.
Trade Accelerator Program (TAP)

The Ottawa Board of Trade is proud to host the Trade Accelerator Program (TAP), facilitated by the Toronto Region Board of Trade and the World Trade Centre Toronto. This dynamic, hands-on workshop is geared to provide companies with access to Canada's top exporting advisors, resources and contacts, giving them the training and support they need to become successful international traders in their specific business sector.
TAP graduates report an average growth of 42% in export sales one year after participation, and more than 85% of participants have entered new markets since completing the course. Since its launch in October 2015, TAP has expanded to more than 30 cities across Canada.
The Ottawa Board of Trade hosted the Trade Accelerator Program (TAP) for the first time in November 2019. Registration is currently open for the cohort of Fall 2020.
For details click here.
Recovery Activation Program (RAP)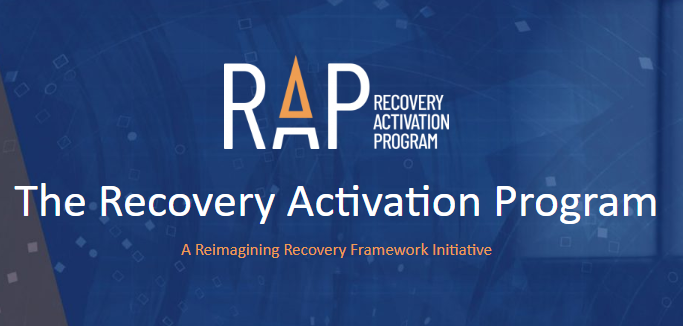 The Recovery Activation Program (RAP) is an immersive online workshop program that connects businesses with industry experts for guidance, mentorship and practical advice about process modernization and end-to-end digital transformation.
This program is completely free for businesses and supports firms of any size across Ontario.
People Outside Safely Together (POST)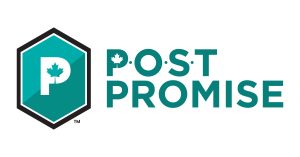 The POST Promise signifies a commitment to implement and practice the five key steps to workplace safety, helping to prevent the spread of COVID-19.
It's supported by many of the largest associations in Canada, which represent thousands of businesses. The objective is to have businesses across the country take part in a collective solution to help Canadians confidently and safely take the first steps back into public spaces and the workplace.
Visit postpromise.com for details and see how Canadian businesses like us are 'making the promise'.
Facing Forward - United Way Masks on - for you, for all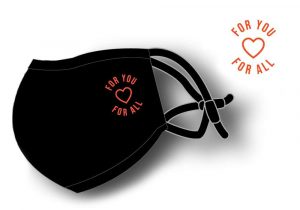 In response to the COVID-19 crisis, Canada's chief public health officer recommends Canadians wear non-medical face masks when in a community setting, especially when maintaining a two-metre distance isn't possible. You can buy cloth masks for your workplace, your family, or other groups. Proceeds from your purchase will provide masks to those most in need. Masks are available for sale in Ontario only and in bulk, 25 per pack.
Board of Trade Membership Support