Post-Budget Breakfast Highlights:
Our annual Post-Budget Breakfast, co-hosted with the Ottawa Business Journal, provides an opportunity for business and community leaders from across our Canada's Capital Region to come together for a timely presentation of the federal budget from key government officials. In addition we do a detail review of specific impacts on business followed lively panel discussion featuring experts who each bring a unique perspective to the table.
This year, we were pleased to welcome the Honourable Randy Boissonault, Minister of Tourism and Assistant Minister of Finance to present this year's budget to our guests.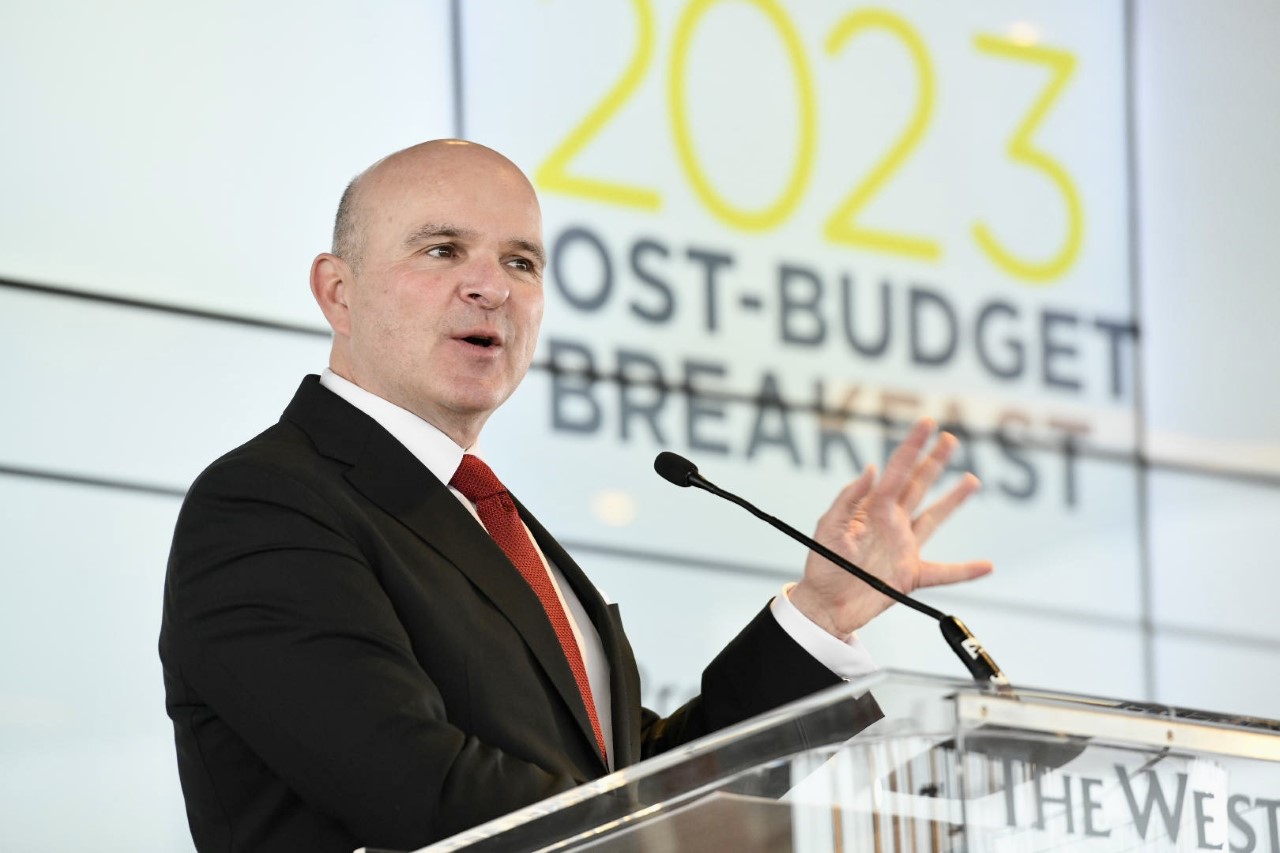 Minister Boissonnault highlighted that budget 2023 focusses on "a fiscal approach that is prudent and responsible. We're going to maintain our course, over the medium term, including having the lowest deficit and the lowest net debt to GDP ratio in the G7." 
He also shared that the government believes that "To govern means to choose and we have made three big choices: to help those that need it the most, to secure our health system for a generation and to take this once in a lifetime opportunity to build the economy of the future by putting the right building blocks in place now."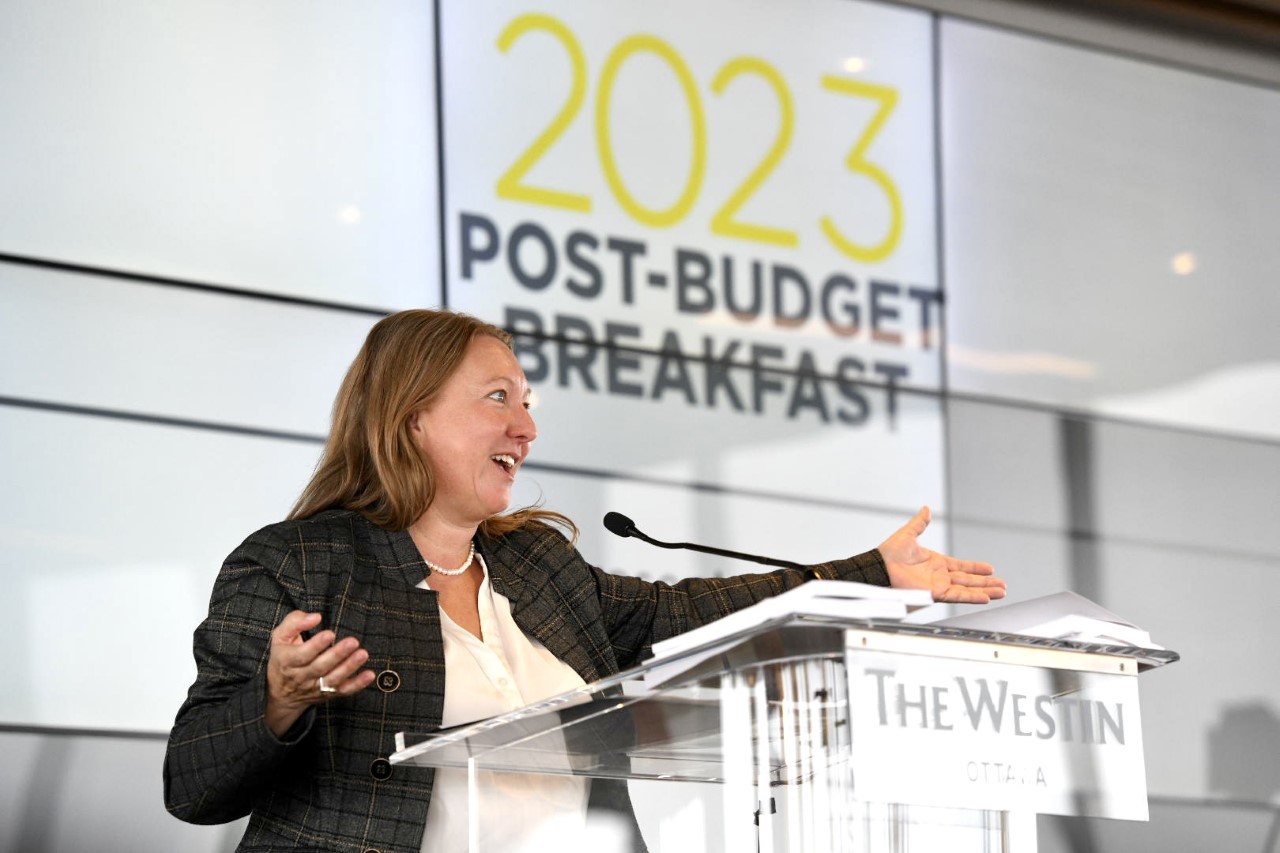 We then heard from the Honourable Mona Fortier, President of the Treasury Board.  
Minister Fortier explained that this budget recognizes the current reality facing Canadians which features "a slowing global economy, elevated interest rates around the world and inflation that is still too high."  
With this in mind, she says that "Budget 2023 focuses on making life more affordable, strengthening our public healthcare and ensuring that we have a Made in Canada Plan with affordable energy, good jobs and a growing green economy."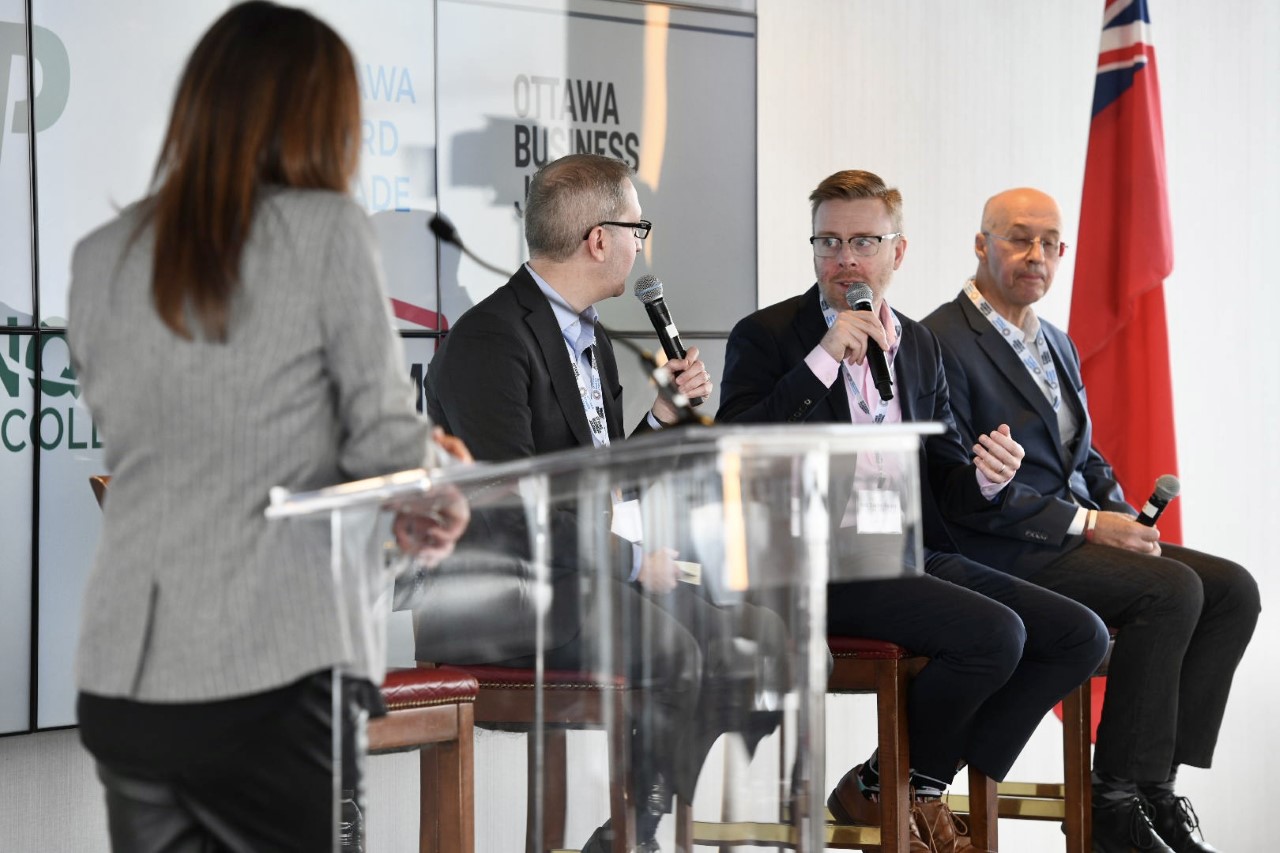 Panel Discussion with: 
Stephen Tapp, Chief Economist, Canadian Chamber of Commerce

 

Nick Taylor-Vaisey, Journalist, POLITICO

 

Kevin Page, President and CEO, The Institute of Fiscal Studies and Democracy, University of Ottawa

 
Our panel of political pundits shared that this budget was the result of a tough balancing act, especially as Canada finds itself in a weaker economic context and slower growth.  But this balance sent some mixed signals regarding consumption versus investments. Despite the mixed messages, all three panel members agreed that Budget 2023 will not result in an election call – joking that this took a bit of fun out of the speculation game that sometimes results from the federal budget exercise.  
To the amusement of the attendees, our pundits' take on the Grocery Rebate is that it's an artfully marketed GST rebate that could even be dubbed as a beer and popcorn rebate. 
If you missed out on this year's Post-Budget Breakfast, make sure you sign-up for our newsletter – this annual event is a big hit and usually sells out! 
***
Of course, reactions to Budget 2023 varied, please see below, for our response and that of the Canadian and Ontario Chambers of Commerce.  
Reactions to Budget 2023:
Ottawa Board of Trade 
Budget 2023 had the unique opportunity to leverage the lessons learned in the last three years and empower and inspire Canadian businesses to be key partners in our nation's ongoing prosperity by focusing on creating the right environment for business predictability, competitiveness, and growth. 
We want to recognize that Budget 2023 includes measure that will have a positive impact such as: incentives for green economy investments, supporting economic reconciliation, addressing supply chain challenges, investments in healthcare and the tourism sector. 
However, we also believe that more could have been done to foster an environment for predictability, competitiveness and growth. Businesses still face too much red tape, increasing costs and interprovincial barriers which all add up to a heavy burden when it comes to doing business. We need to examine our regulatory framework so that it reflects the need to encourage private sector investment to stimulate economic growth. And finally, we need a federal strategy to support of Canadian downtowns and metropolitan areas as proposed by the Canadian Global Cities Council. 
 Click here to read the Ottawa Board of Trade's pre-budget submission and see how it measures up to Budget 2023. 
Canadian Chamber of Commerce 
"The 2023 federal budget revised down the economic outlook and now incorporates a mild recession in Canada this year. But that didn't stop the government from introducing another $43 billion in net new initiatives over the projection. For Canadian businesses there are mixed signals in this budget: on the one hand, the government is encouraging private-sector investment in the green economy and taking a harder look at previous spending commitments; but on the other hand, the government is introducing new taxes that will discourage economic activities for high-earners and businesses." - Stephen Tapp, Chief Economist, Canadian Chamber of Commerce  
 Click here to read the Canadian Chamber of Commerce's federal budget analysis  
Click here to read the Canadian Chamber of Cemmerce's Pre-Budget Recommendations
Ontario Chamber of Commerce 
"We welcome commitments made in Budget 2023 to unlock the potential of the green economy, advance economic reconciliation, mitigate supply chain challenges, and bolster health care resilience – all of which are fundamental to a strong economy," - Rocco Rossi, President and CEO, Ontario Chamber of Commerce.  
The OCC has reviewed the budget and compiled a detailed summary of key highlights from the perspective of Ontario's business community. Read their policy analysis here.
You can find OCC's 2023 Provincial Pre-Budget Submission here.